Although I've been spending most of my project-time on one thing recently, the cross-stitch birth sampler: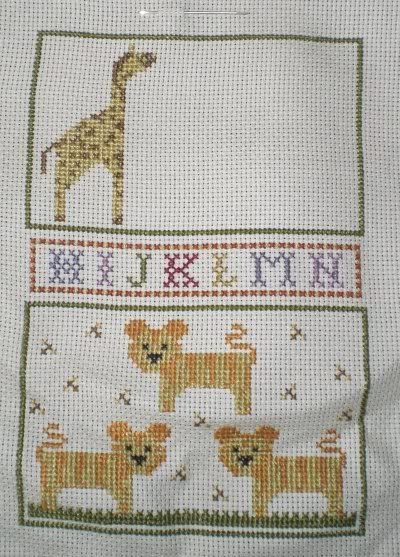 It's coming along nicely. Time for another giraffe!
There's also the knitted blanket but I haven't worked on that in a little while, need to pick it back up. And I have also got together everything I need to make the cushion cover for the rocking chair - I bought the cushion inner a while ago, and I'm going to use some of the green fabric I already bought for nursery things, and I have some orange and yellow wool to make crochet squares to go on top. Once I get started on that I'll take some photos. But I need a clearer plan first I think!