Where do we find green? Outside!
I have no idea what this tree is. It's in one of the beds along the side of our back garden, and it was there when we moved in. I quite like it though.
This is my bench (it has green arms so it counts). We inherited this bench from Mark's Nan and it is just the sort of bench I would have chosen, were I choosing a bench. It's quite comfy as well.
Round behind the garage we find more green - my pots and some bedding plants I haven't put out yet. I should get to that.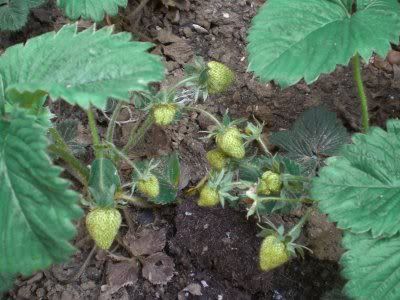 I wish I could have put these under red. But they aren't quite there yet unfortunately. Come on, strawberries!
Stay tuned for blue!