Hooray!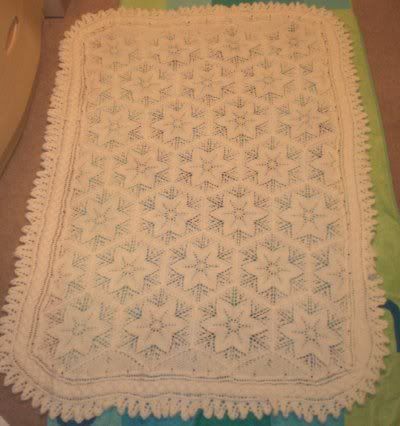 (awful light - it is actually just off-white)
It took long enough but it's finally finished (well, it's been finished for a week or two, but I've only just got round to blogging).
I think this blanket is completely beautiful. The pattern (
Mountain Laurel Counterpane Blanket by Kim Salazar
) was fantastic and it isn't nearly as difficult as it looks!
And the baby seems to like it.
Or maybe she just likes her silly mummy.