That's a 1:12 scale dress and hat, hand-knitted by yours truly. It's the second such thing I made; my first go was a little pink aran jumper but Mum has that so I can't take a picture. She had to finish it off, anyway, as I knit all the pieces properly but then mucked up the finishing (I sewed the sleeve seam to the side of the body, then when I tried to unpick it I accidentally unpicked my cast-off, which I'm sure could happen to anybody). Fortunately Mum has more patience than me, and picked up all the stitches and sewed it all up neatly. Thanks Mum!
This is my next one:
It's going to be a cardigan but is still only half done. Might finish it today.
And in other news: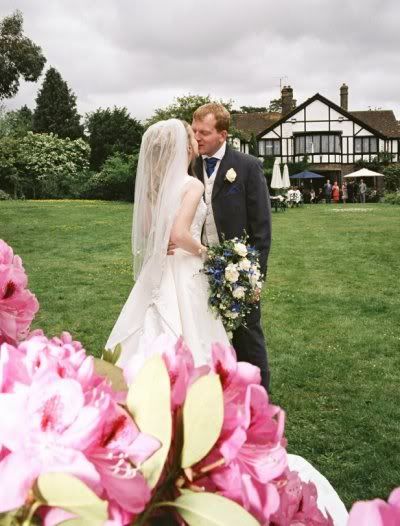 Four years ago today. And I wouldn't change a second.