The rose bush by my front door is in bloom.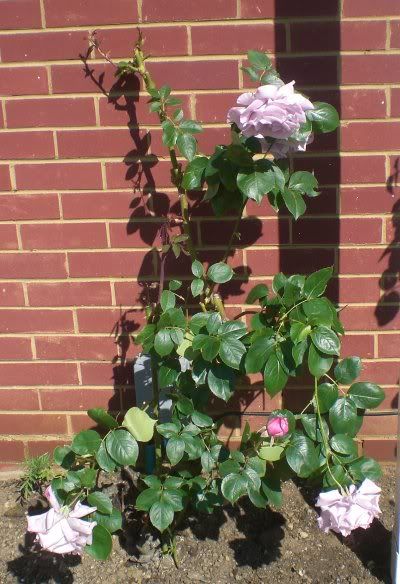 I have no idea what variety of rose it is, because it came with the house*, but I think it is lovely. It smells just gorgeous and the flowers are a proper rose pink.
Every time I go in or out of the front door I have to pick up a flower and have a good sniff.
*That is, it was already growing there in the bed when we bought the house. Although that does remind me that we did literally get a rose free with the house; the estate agents were doing some sort of promotion whereby if you bought a house from them, you got a voucher for a free rose plant from a local garden centre. I chose a red one and it's in the back garden. It isn't flowering yet but I'm sure once it does, I'll share some photos.