One of my pieces of present-knitting has been received: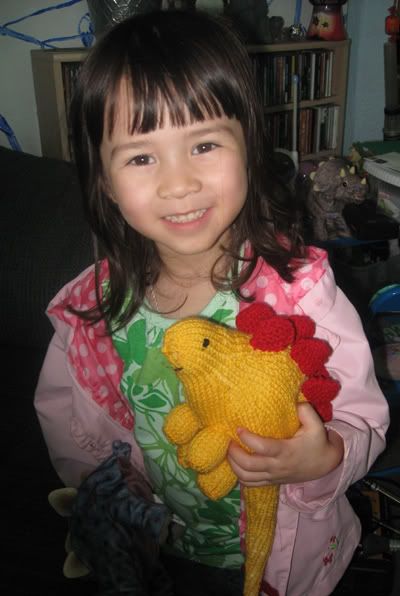 Apparently her name is Saffron (the dinosaur, not the little girl).
The pattern is the knitted stegosaurus from
What Cheer, Netop?
(
Ravelry link
). The trickiest part for me was the short rows to shape the body - I tried following the wrap and turn instructions on the pattern and got in a bit of a mess, so I made it up from then on, and it went better. When I put the toy together I had to sew up a couple of holes made by my crappy wrapping. But I don't think it shows.
(also, new in the shop -
blue
and
red
buttoned bookmarks)