Warning: blatant self-promotion coming up. :)
I said that I'd re-opened
my etsy shop
but not what I'd actually put in it. So here's what we have at the moment; and as I update, I'll stick it in the nearest blog post, along with whatever else I have to say.
I re-listed a few things to start with, things that were in there before and didn't sell. A couple of my little cats: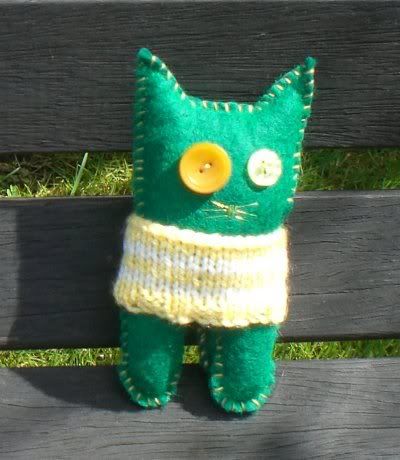 And this little mousey:
I've reduced the original prices on those, to try and get them moving.
I've also put up a few new things I made. This here is a bookmark:
But it is no ordinary bookmark, for it buttons around the spine of the book, meaning it can't fall out or get lost. It's nice and long so it'll fit most sizes of reading book. There're more pictures on the
shop listing
, and I'm planning on making more of these in difference colours. I have a green one that I use all the time, so if these don't sell, I'm happy to use them myself. :)
And finally, some freeform bracelets: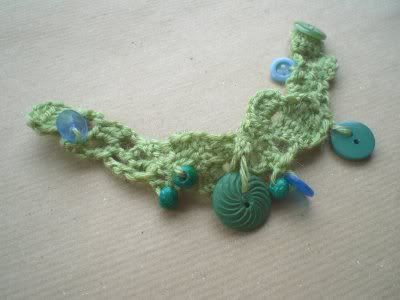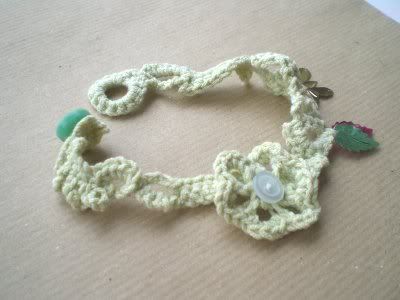 Freeform as in, I started at one end with some yarn, a hook and some beads and buttons, and stopped when it was bracelet length. These were really fun to make, and I see some more of these in my future as well!
So let me know what you think! I'd love some feedback. And also if anyone has any ideas of things they would like to see, that would be great too!