I designed and made an actual garment!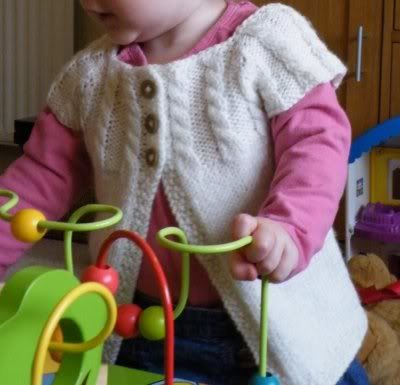 It's baby-sized, clearly, but still. I'm very impressed with myself. It's a little cardigan, with short sleeves, designed to pull on over the top of whatever she's wearing, if it turns a bit colder than it was when she got dressed in the morning.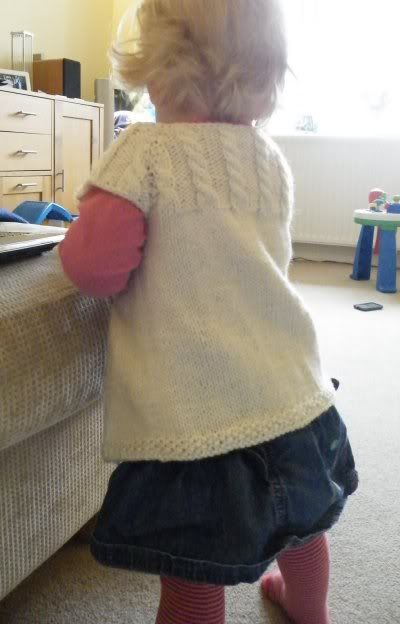 I think it turned out pretty cute!
I hope to write up the pattern and put it into different sizes and everything. I've never done that before, so we'll see how well it goes.