More tiny knitting!
Christmas stockings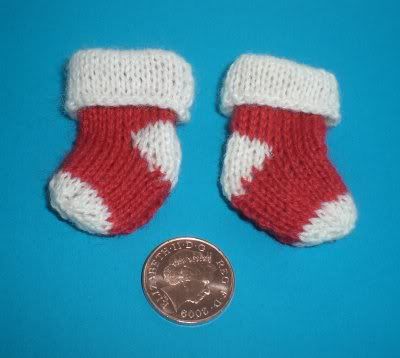 And little cardigans, pink
and blue (the colour in this one isn't right - it's actually more of a medium blue, not so green)
The Christmas stockings are already
in the shop
, the cardigans will join them soon.
I am doing other knitting as well, but it's for a present, so I can't show it just yet. Hopefully next month. As long as I remember to take photos before I send it, which is my usual problem - last month I knitted a baby hat and bootees for a friend, and didn't take a picture, so I can't show them to you. They were cute though.