We went down to see my parents in Sussex at the weekend, and they've been sorting out the old toys in their loft, and gave us some for Laura. And look what I now have!
My old Fisher Price garage!
Laura has a fair amount of Fisher Price Little People stuff, thanks to birthday presents and eBay, but this one is now my favourite. Because it used to be mine, but also because of its retro charm. Look!
Petrol pump with a little face!
Lift that goes 'ding'!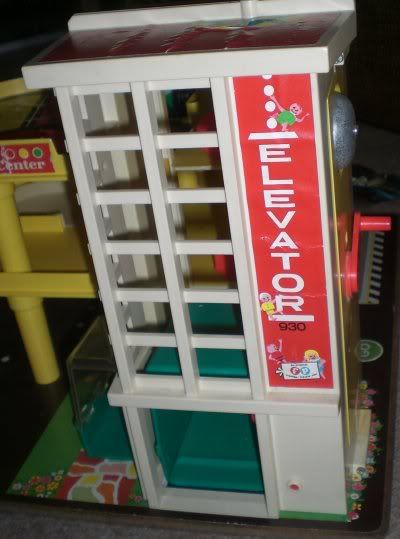 Colour-coded parking spaces!
Fishpond!
Although, I think Mum got a bit confused and gave us the wrong people to go with it, because we seem to have a clown and a ringmaster, and I'm not altogether convinced they go with the garage and not eg the circus train that they've kept at their house. Not that it matters.
Also, I now have the record player that has an attached chair-o-plane or similar. Will maybe photograph that another day. Because it is also awesome.