I've been doing a fair amount of miniature knitting recently - the little cardigans have been quite popular on
etsy
, so I've been making them when I can.
This is the third one I've made of these: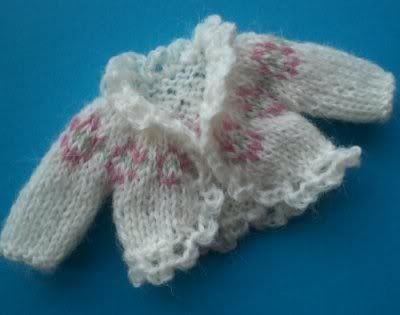 And I've made a couple like this, for Christmas-y dollies: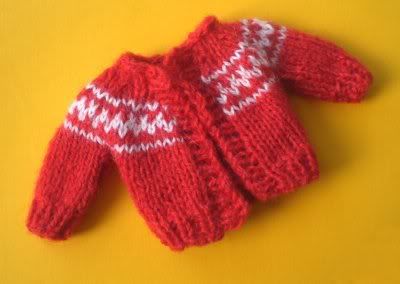 I'm trying to make some Christmas stockings, now. Also I have some ideas for new cardigans - shrugs and boleros and many cabled things. Just need the time to get on with them! And I'm working on some other things as well that I will post about soon.
Also, I've renamed my twitter account (it was just being used to follow other people), and I'm going to use it to update about this blog and when I add things to the shop. If you'd like to follow me, my username is
beepbeepdesigns
. I contemplated a mailing list, but thought this would be easier for everybody.
Back soon, I promise.