Number two will be with us sometime around mid-August. :)
I was ill in December (winter vomiting bug thing, not fun at all), then I was pregnant and tired all the time so I cut down on non-essential activities like blogging. Then after Christmas it seemed weird to blog without mentioning the new baby, but pre-scan it was still a secret. And for the last week I have no excuse except laziness. But here we are!
More info on crafty things etc soon, for now just a little photo of my first (eek) baby, whom I suppose I should now call a toddler: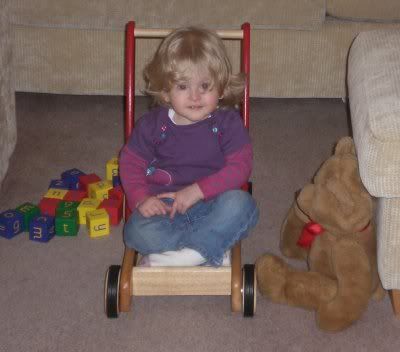 She took all the blocks out of the trolley and then sat in it. No idea why.