I remember when I started university in September 2000, studying Computing Science. It was the height of the dot-com boom and we were all going to be internet millionaires. It's taken me more than ten years, but I'm finally ready to open my first proper fully-functioning E-COMMERCE BUSINESS. Hooray!
I received my first box of stock today for
Wind The Bobbin Up
, my new craft supplies business!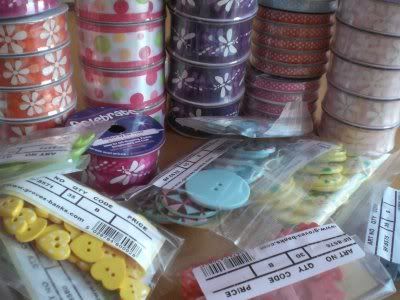 I'll be photographing and listing it over the coming week or two so keep an eye on the shop for all the new lovely things. Or you could
become a fan on Facebook
and you'll get updates on your Facebook feed! I had lots of fun choosing the very prettiest buttons and ribbons and hope to have many more things to share with you in the future.
Hooray!