I just realised the other day that I never showed you Emily's baby blanket! Which I did actually finish on time - in fact, early, which was just as well because Emily was a couple of weeks early too.
And here it is!
The pattern is the
Twining Vine Strip-Knitted Afghan
by Sivia Harding. The pattern makes a full bed-sized blanket, but I didn't make one of the strips (there should be four) and only did eleven repeats (there should be....I forget, more than that) to make a baby-sized one.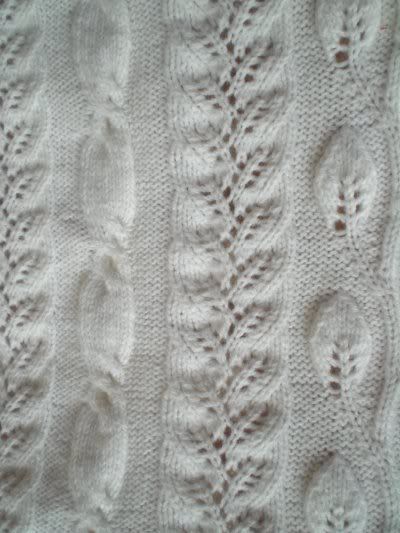 I used Wendy Mode DK, the same as I used for Laura's blanket, and again it was a good choice. It's warm and snuggly, easy to knit with, has good stitch definition and machine-washes beautifully.
Next week: hopefully I can share my shop news with you! Very excited about that.