Number 337:
Pinterest
.
Pinterest lets you set up 'boards', on any subject you want, and pin photos to them from anywhere on the web.
It's fun to do, and helps keep track of things you saw and liked, and where you saw them
and also you can see what your friends have been pinning, and what everyone on the whole system has been pinning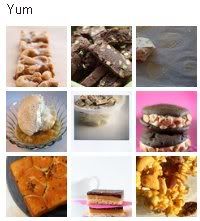 and maybe you can make a board about the Very Hungry Caterpillar just because.
I'm not sure if you need an invitation to sign up, if you do, comment and I will work out how to send invites. And if you are a member, do follow me! I be
here
.