My grandfather made this doll cradle for my mother when she was little: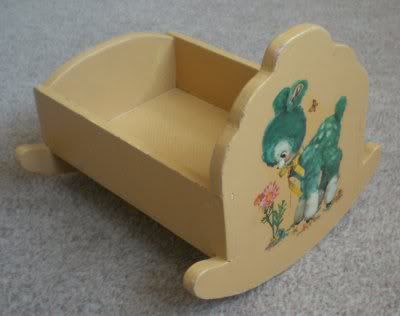 I can remember playing with it when I was little too, I love the transfers, the other end has a little bear knitting!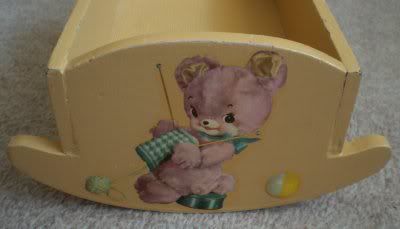 The cradle has arrived at our house now and all it needed to keep another little girl happy was some covers for the lucky dolly.
I had in my stash some pieces from a lambswool jumper that Mark accidentally felted for me five or six years ago. Very easy to sew up a little pillow and stuff it, and to cut out a rectangle and blanket-stitch it with some matching thread for her blanket.
Very cosy!