I couldn't think what to blog about, so I went for my usual technique of rummaging about on my camera for photographs. And found some from the local children's centre summer fun day. I went with the girls and we had a good time!
Laura had her face painted and ate ice cream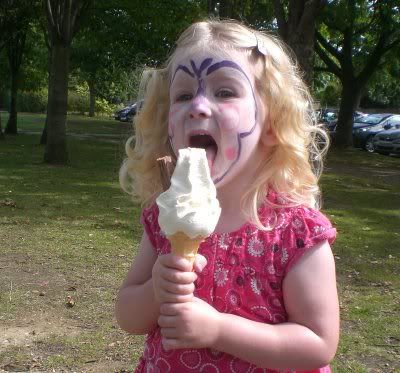 and she went on the bouncy castle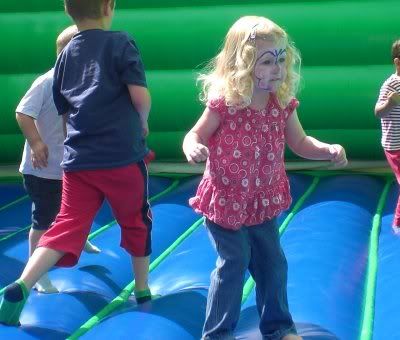 and we met Peppa Pig, which was less of a success (Laura wouldn't go any closer to her than about 3 metres so I don't have a photo of that).
By the way, if you have small children, and you want to do fun things with them, you need to read my sister's blog,
Jennifer's Little World
. She has so many good ideas! None of which include scaring your children witless with six-foot tall character costumes.