It's funny, being a grown-up. I enjoyed doing my Art sketchbooks when I was at school (although I usually turned out to be being creative Wrong) and it only recently occurred to me that I could buy a sketchbook now and do whatever I wanted with it. Such as spend a whole page playing with the doodles that I used to draw down the sides of my Science notes.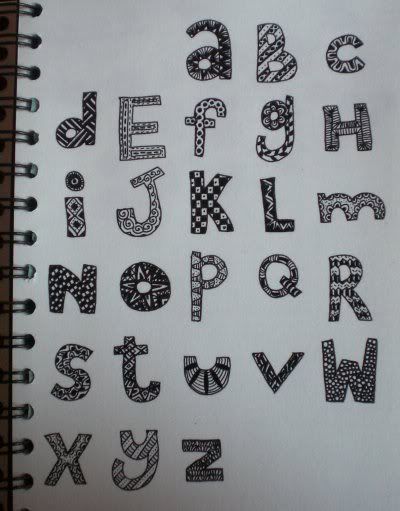 the M is my favourite
or how about some flowers and twiddly shapes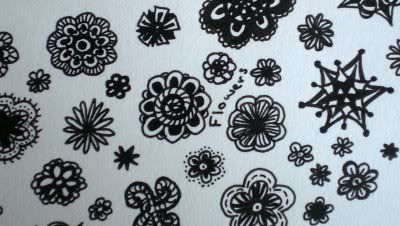 Apparently this is actually a thing, and it's called 'zentangles' or 'zendoodles'. On Pinterest I found lots of ideas and tutorials and all kinds of things (I made a
zentangle board
, if you're interested) and I want to give some of those patterns a try. In my very own sketchbook.