Emily loves buttons. If you're wearing a top with buttons on she will grab them and chew them, and she chews buttons on her own clothes. She is of course still too little to play with my button box so I dug out some felt and made her a little book she can hold and play with.
It's quite a simple design, two rectangles of felt which I first embroidered and embellished and then sewed together, back to back, with blanket stitch. Then I folded the piece in half to make a book and blanket-stitched down the spine.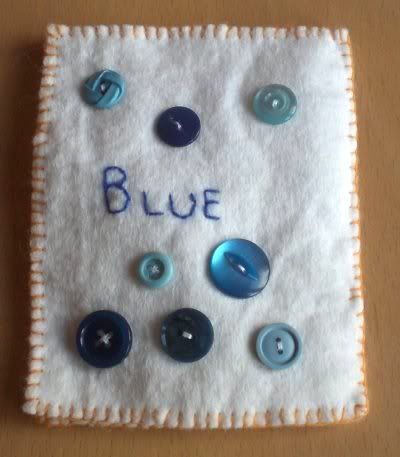 I went with a simple colour theme to make it look a little more thought-out.
My main project at the moment is also for Emily - I want to finish her birth sampler, hopefully in time to hang it up in her new bedroom. The bricklayers are nearly up to the first-floor joists so I'd better crack on.