I haven't been able to show you one of my most recent projects, because it was a present for a friend, but she's received it now so I can show it off! My friend Amy just bought her first house so I made her an embroidered picture for her wall.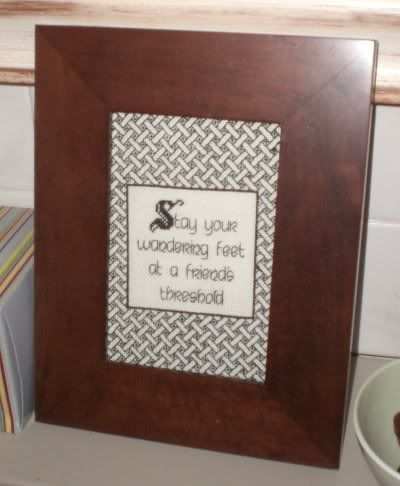 I chose a quote from Jane Eyre because that is a book we both love.
The background is a blackwork pattern I chose from a cross-stitch book I have, the same one that had the alphabet I used. It took a bit longer than I thought it would but I love the way it looks.