Laura doesn't know about my baking resolution, but she still seems very keen for me to keep it. Nearly every afternoon she asks, 'Mummy, can we BAKE?'. So far, in the last week and a half, we've made chocolate shortbread, chocolate brownies, oaty biscuits and this lovely Victoria sandwich cake (bad photo, sorry):
I think I know what the attraction of baking is, though: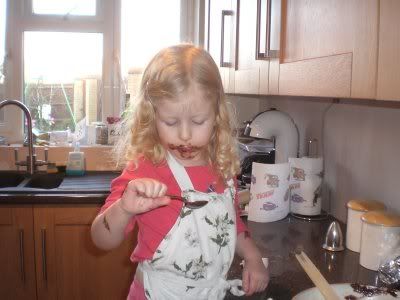 Sometimes it's all I can do to get her to leave off licking the spoon while I finish weighing out all the ingredients.