I was looking for the post where I first talked about Emily's blanket and I can't find it; obviously I didn't write one! Woops. Anyway. Emily's blanket, which I've been mentioning for the last month or so, is being made as a throw for her Big Girl Bed, which she doesn't have yet but should do by the summer. I thought if I started early, then it might be finished in time. Maybe.
I decided on the
Summer Garden
blog pattern from Attic24. It's a variation on the granny square, with a circular shape in the middle that makes it look like a flower. I'm going to make some larger blocks too to make it a bit different. And this is what I have so far, yesterday, when I was laying out the small blocks I'd made on the floor to see how I wanted the colours to go.
But there was one problem.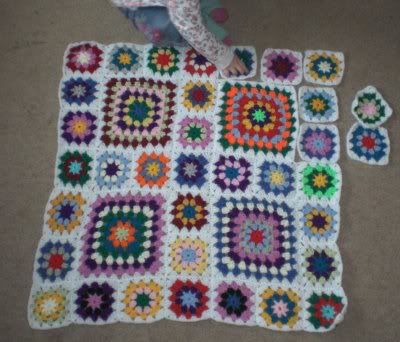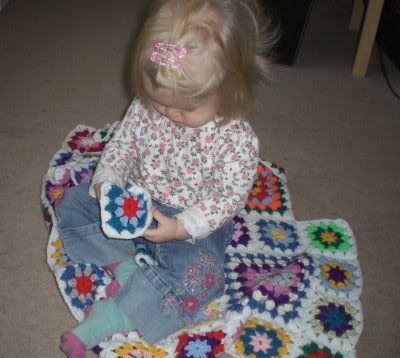 It's a good job she's so cute.