or, Adventures in the Recycling Bin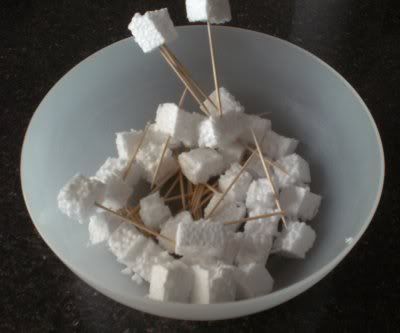 Packaging polystyrene, cut into half-inch cubes, with a pot of cocktail sticks. This kept Laura quiet for hours. The cocktail sticks push into the polystyrene easily and stay in place to make sturdy constructions. The only problem is that you will end up with little white bobbles everywhere.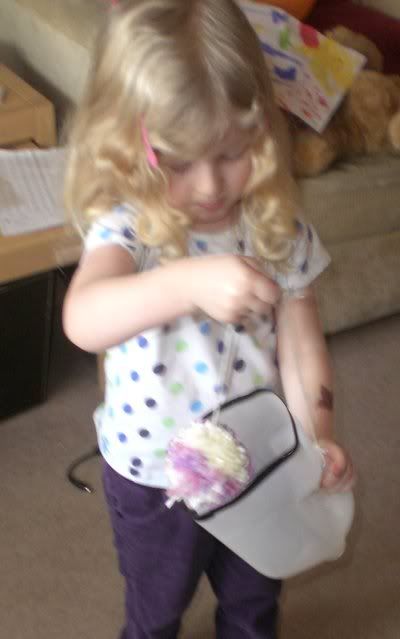 Four-pint milk jug, cut the bottom off, put some electrical tape round to cover the sharp edges. This was used as a ball-catcher for ages. The other day I made a big pompom and tied it onto the handle to make more of a cup-and-ball style of thing. Emily likes playing with this too, putting the pompom in the jug and then tipping it out again.
And I forgot to take a photo of Laura's boat - a large, flat cardboard box that was part of the packaging for the new kitchen cupboards. It's been painted and decorated with pictures. She sails about the kitchen in it, accompanied by a crew of soft toys, and sighting through a toilet roll telescope.