I showed some birdies briefly before I think but Laura was making more so I thought I'd do a proper post about it. These toilet tube birdies are easy to make and Laura is now big enough that I can lay the things out and she can get on with it by herself.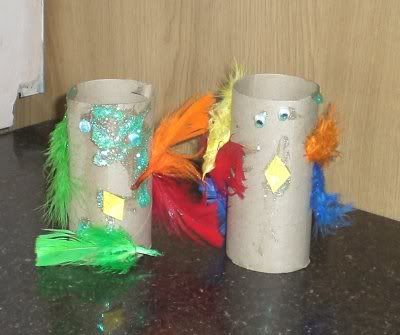 So you will need:
Toilet tubes
Feathers (ours were from Tesco, about £1 for the pack I think)
Glue (we like glitter glue but normal PVA is fine)
Googly eyes
Coloured card to make a beak (cut out a diamond, fold it in half)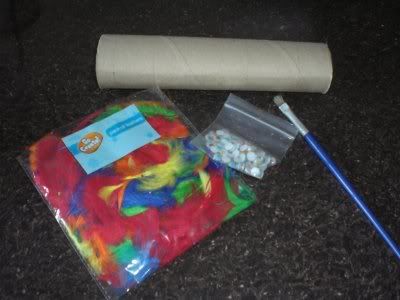 Then get sticking!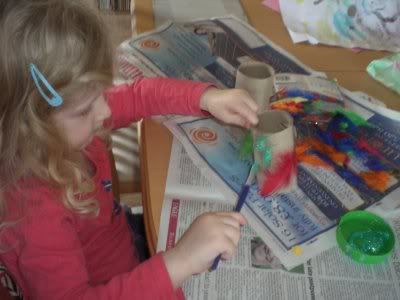 Potential pitfalls include losing the eyes, feathers stuck to everything in sight, glitter glue on your brand new floor and using all the toilet tubes you were supposed to be saving for Grandad to grow parsnips in.