I knit a pair of socks! Just because I bought some very pretty sock yarn.
The pattern is
Kalajoki by Tiina Seppälä
. And the yarn is Regia Hand-Dyed Effect.
That top picture shows the pattern better but the colours are truer in this one: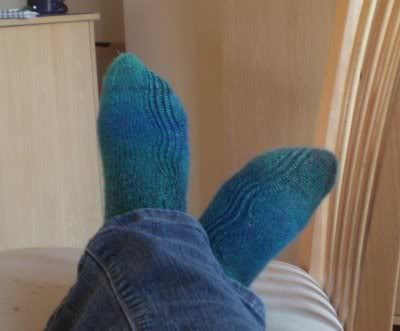 It's the first time I've knitted a pair of socks that have to be worn on the correct feet. A bit complicated at getting-dressed time but I think it's worth it for the way they look.