I have been working on so many new patterns! I'm having a lot of fun with it. And things are actually turning out how I imagine them in my head, or very very close, which is always exciting. Soon this scarf, Saltdean, will be test knit and the pattern will be ready: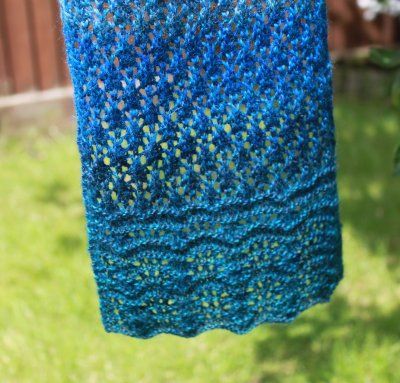 And I'm currently knitting this t-shirt style top for Laura, working title Littlehampton: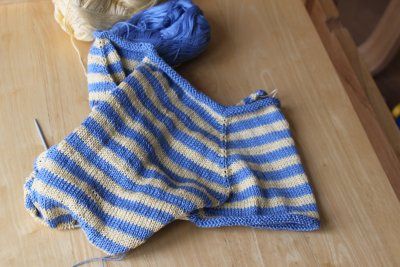 And when that is done, a major challenge! I want to knit a lace shawl, triangular or crescent-shaped, with this beautiful laceweight from Flamboyance Yarns:
This yarn is so lovely. It's a silk/merino blend and the perfect colour for what I had in mind. I just hope I can do it justice!