I know it's been a while - like everyone else, I've been outside enjoying the sunshine. That seems to be over now, so here I am, and I'm bringing a quick tutorial to make this lovely crochet button bracelet!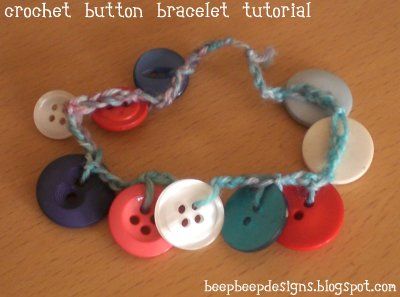 If you can crochet a chain and work a single crochet/slip stitch you can make this. It only needs a few metres of 4-ply/fingering weight/sock yarn, about ten buttons or charms, a 3mm crochet hook and a yarn needle.
Like so.
First, thread the buttons onto the yarn, in the order you want them on your bracelet.
Then take the needle off the yarn and return it to your pin cushion. Make a slipknot in the yarn and chain 3.
Slide the first button along the yarn until it is right up against the chain.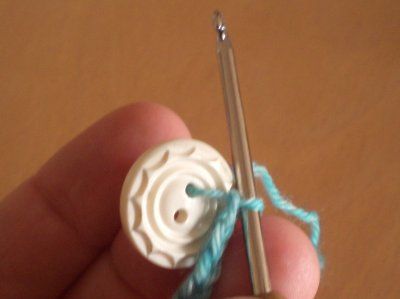 Then single crochet (UK) or slip stitch (US) over the edge of the button.
Chain 4, then slide a second button along the yarn and crochet over it in the same way. Repeat until you run out of buttons. Then chain 3 and fasten off.
Now you can either tie the ends of your bracelet together permanently, or leave them loose to tie together when you put the bracelet on.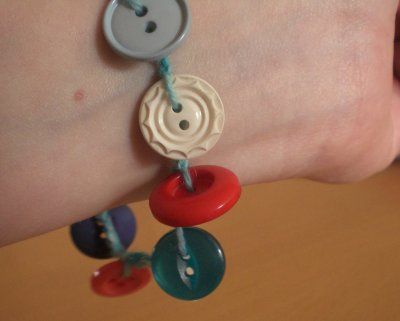 Ta da!