My sister has been blogging for a year now, and to celebrate she is hosting a giveaway. You can win a lovely goodybag of buttons and ribbons from my supplies website, Wind The Bobbin Up. All you have to do to enter is click here to go to her post and comment on it. That's all!
Jen will choose the winner at random and I will send the lovely prize out.
Here's what you could win!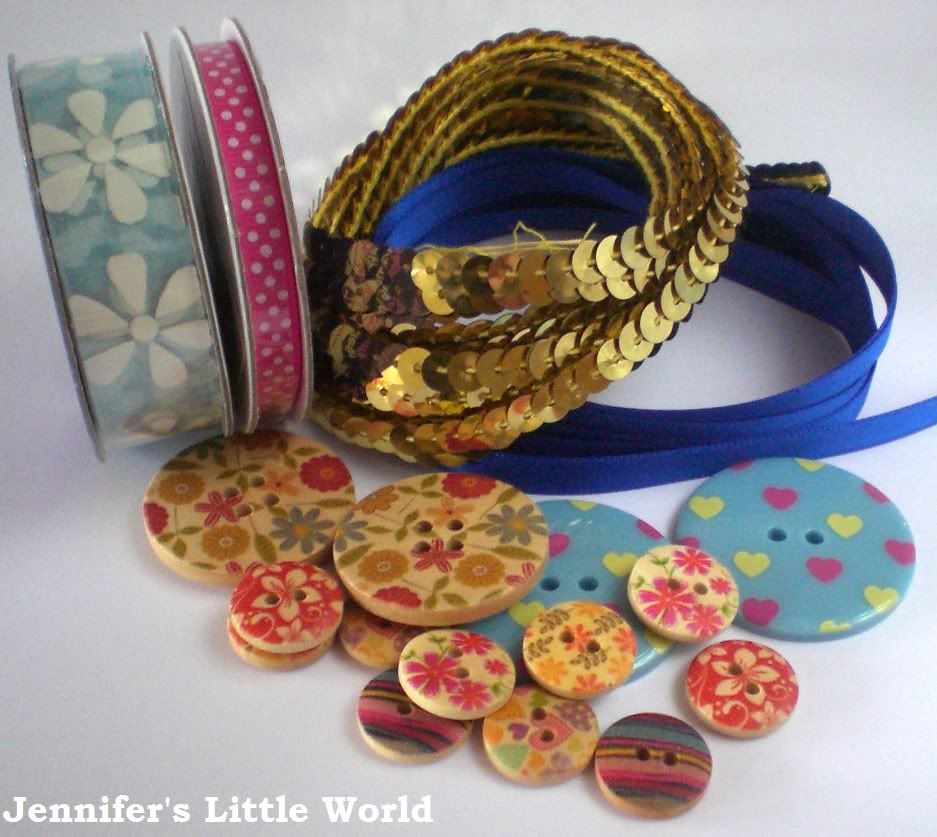 Two spools of ribbon, lengths of blue ribbon and gold sequins, and lots of lovely buttons. So go on, head over to Jennifer's Little World and leave a comment on the post to enter. Good luck!