Laura's jumper!
Laura loves the jumper and wants to wear it all the time. Still love that flower.
And Emily's sleeves!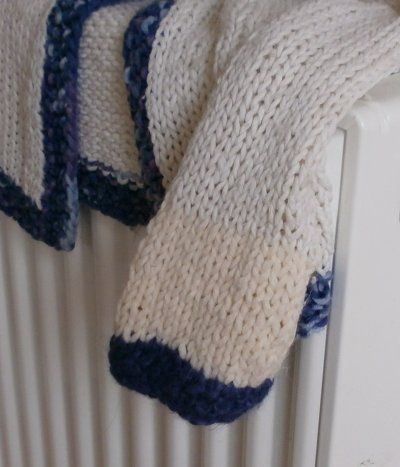 I was sure I was using the same yarn to extend the sleeves, but it really doesn't match, does it? Has the cardigan faded that much? Or is it in fact a different ball of yarn? I really don't know. The sleeves are both the same though so I've decided to let it go. It's not as if Emily cares, and now she has warm wrists.
And tomorrow we (me and my Mum) are going to the Knitting & Stitching Show! I'm very excited. Last year we had such a great day out. I hope this year is just as good. I will tell you all about it on Monday.