So on Saturday Mum and I went to the Knitting & Stitching Show at the Alexandra Palace in London. We've decided this now has to be a regular annual thing for us as we both have such a good time!
We got the tube to Wood Green then the W3 bus up to the Alexandra Palace. There are shuttle buses for the show but they were very busy so we took the normal bus (we both had Travelcards so it didn't cost us anything). At Wood Green station I spotted this lovely grill on the platform and couldn't resist taking a photo:

The show was brilliant. So much too look at, our main focus was the yarn but we also saw many pretty buttons, ribbons, fabric and accessories. My lovely husband had saved up some spending money for me so I was able to get a few things, they will probably see me through to next year's show to be honest!
We had our dinner at the Pizza Express opposite St Pancras. The old building, which has now been completely restored, looks so beautiful. The inside of the station is stunning too. Much nicer to arrive there on a Thameslink train than previously when you alighted in a basement at Kings Cross.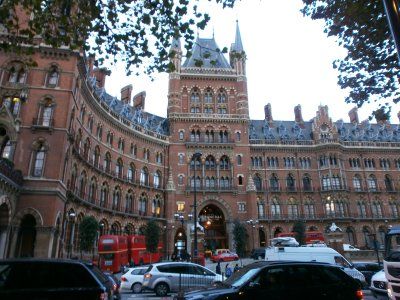 And now most importantly, what did I buy? Lots of pretty colours!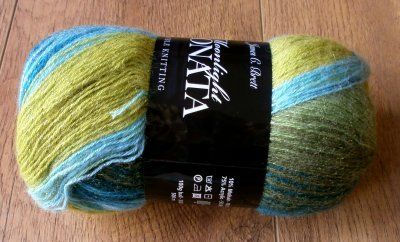 James C. Brett Moonlight Sonata in a blue/green/yellow/sparkles mix. I love the glittery bits, which aren't showing up in the photo unfortunately. This will be a scarf.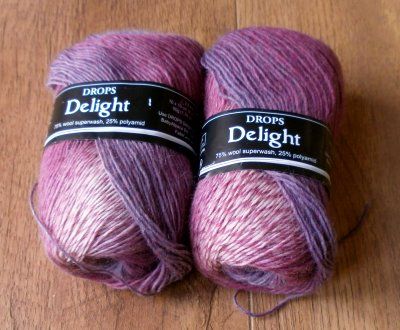 Drops Delight in a pink/purple mix. I've seen the Drops patterns online of course but never seen the yarn for sale in the UK before. This stall was very popular, after picking up one ball I got elbowed out of the way and had to fight my way back to the shelf to get the second! This will be socks.
Malabrigo Sock in Tizano Red. My first Malabrigo! I've heard a lot about their yarns but not seen them in person before. Gorgeous yarn in a beautiful red. Destined to be another pair of socks.
And finally, some dyed wool tops for spinning. They had a huge range of colours and it was very difficult to choose! I have 100g total so hopefully that will be enough for a scarf or a hat.
I do have a couple of things I want to finish before I can dive in with this new yarn, so I've put it all on the shelves above my desk so I can look at it and enjoy it until I have a chance to use it.