So I rectangled-off the crochet blanket. I did a crochet border round the whole thing - one row of treble crochet in white, one row in a coloured variegated yarn (I think it's Sirdar Crofter?) and another row of white. Then I wanted to do something different.
If you follow my
crochet and knitted blankets board on Pinterest
you might have seen
this garter stitch striped blanket from completely cauchy
. I love that blanket, I love it so, so much. But I know my own attention span and I know I'd never finish a full bed-sized knitted blanket (much like I haven't finished this crochet one!). A border though, I thought I could manage that. So here we go.
My coloured DK yarn was all thrown in a big bag so I sorted it out and wound it all up, the bigger balls: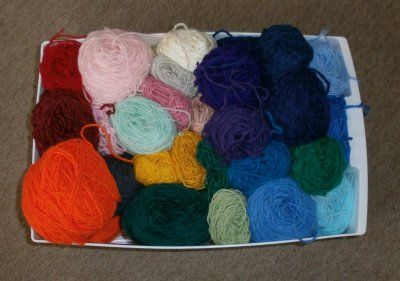 And the littler ones: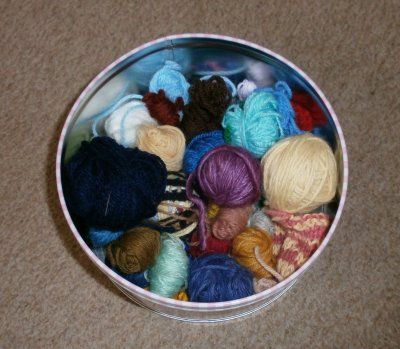 Then I cast on 25 stitches and started going. The only rule is I have to change the colour on the right side. I try to balance the colours and the lights/darks but I don't really have a plan, just choose whatever seems like it would work next or that I haven't used in a while.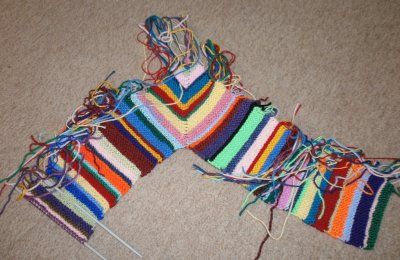 I think it's turning out pretty well! I'm not going to sew it onto the blanket until it's finished, because that will make it too bulky to work on I think. I'll just have to watch out for when I need to turn a corner. And after the garter stitch is finished, I'm not sure if it'll need something else as a final border just to finish it off. We'll see.