My new glove knitting pattern is finally finished!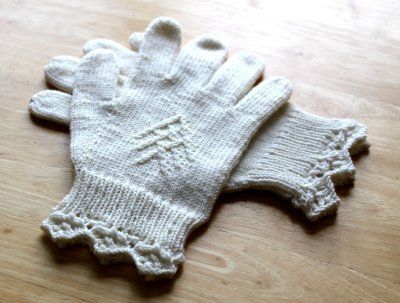 These gloves feature a lace cuff (knit flat):
And an arrow design on the back of the hand, made using twisted stitches:
There are also instructions for a covered buttonhole on a finger of your choice, so you can use your smartphone on cold days without taking the whole glove off!
You can
buy the pattern now through Ravelry
- you don't need a Ravelry account.