As you may know, Laura at
Cupcakes for Clara
recently started a little experiment, to see whether carrots would grow from the carrot seeds in some paper she made. She asked if anyone else wanted to try, and I thought it sounded like fun for me and my Laura, so I asked her to send some of the paper over.
Laura was very excited!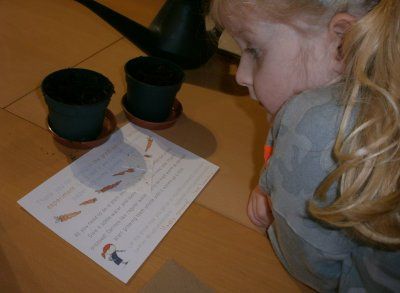 She put the bits of paper in the pots and covered them with compost: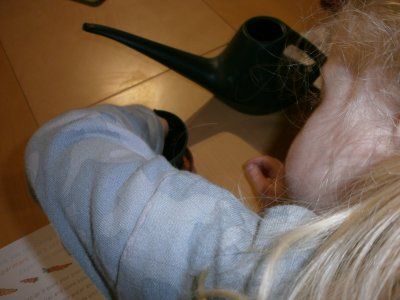 Then she gave them plenty of water:
And I put them on the kitchen window sill to get plenty of sunshine (you can tell this was earlier in the week, there's snow on the climbing frame!):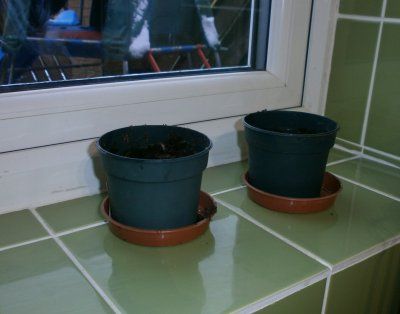 So thank you Laura (both Lauras!), let's see if we get any carrots! Laura (my Laura) says she might even eat them if we do.
(apologies for all the photos in this post, it was just starting to get dark when we had time to plant the seeds and my little camera didn't like it)