Over a month. Oh dear. I had two magazine patterns to write, which I couldn't post about, and which took up a lot of time. Then I was ill. Then it was the Easter holidays. Still is, really, because it's an inset day and Laura won't be back at school until tomorrow.
I did manage to make at least one thing though! Laura wanted a penguin hat (long story) so we looked at patterns on Ravelry. Then I mostly improvised one for her. We went out to a local open farm the next day and Laura wore it all day.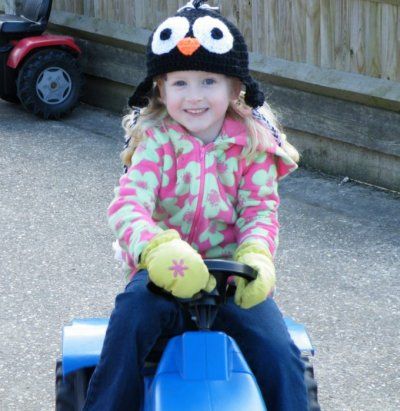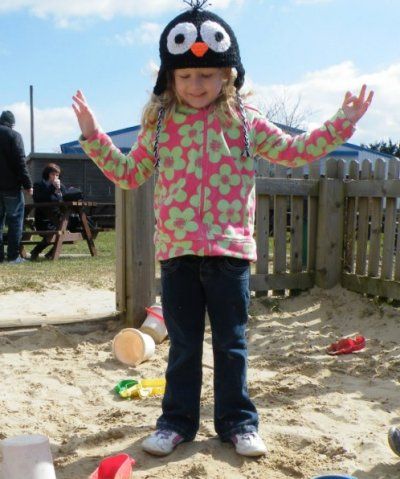 Now Emily wants a toy penguin. I expect we can manage that.
Linking up with Handmade Monday, go and look at all the lovely blogs! So many beautiful things people have been making.